De vaakst gestelde vraag der vaakst gestelde vragen
Regelmatig vragen klanten of vrienden ons: waar is Topfanz nu eigenlijk goed in? Het ligt niet dadelijk in onze aard om op zo'n moment een spontane lofrede over onszelf af te steken. Daarom bedachten we een creatieve oplossing: wat als we de sterktes van Topfanz nu eens in een 'scoutingsrapport' steken, waarbij we ons bedrijf vergelijken met een voetballer? Het resultaat zie je hieronder.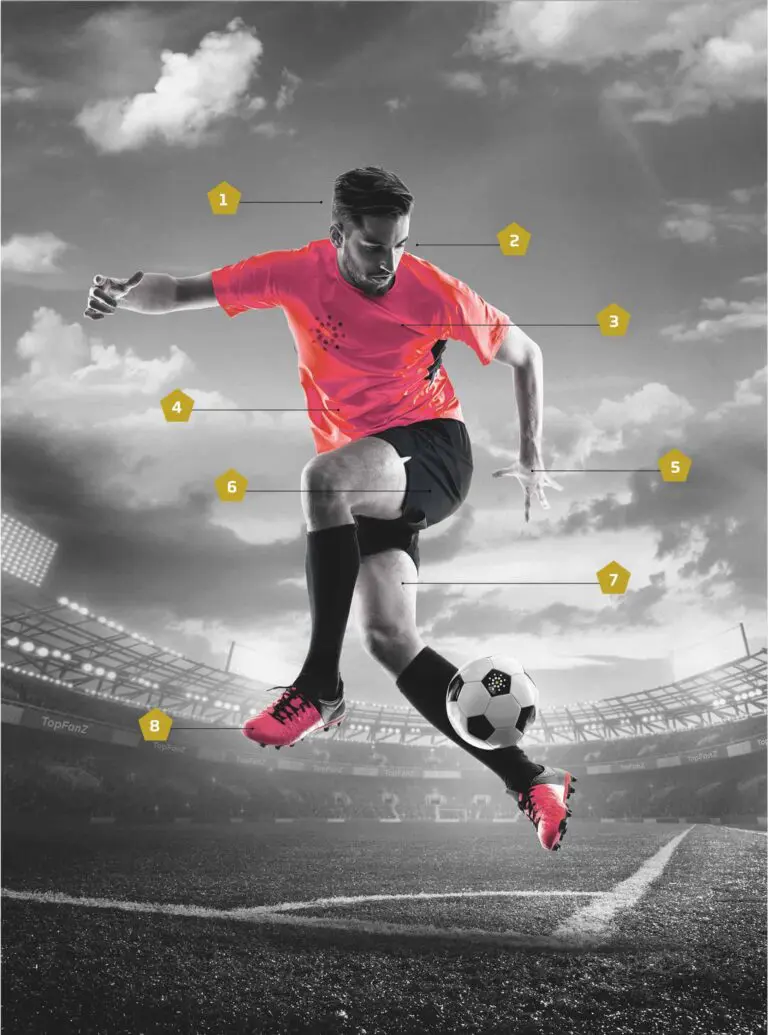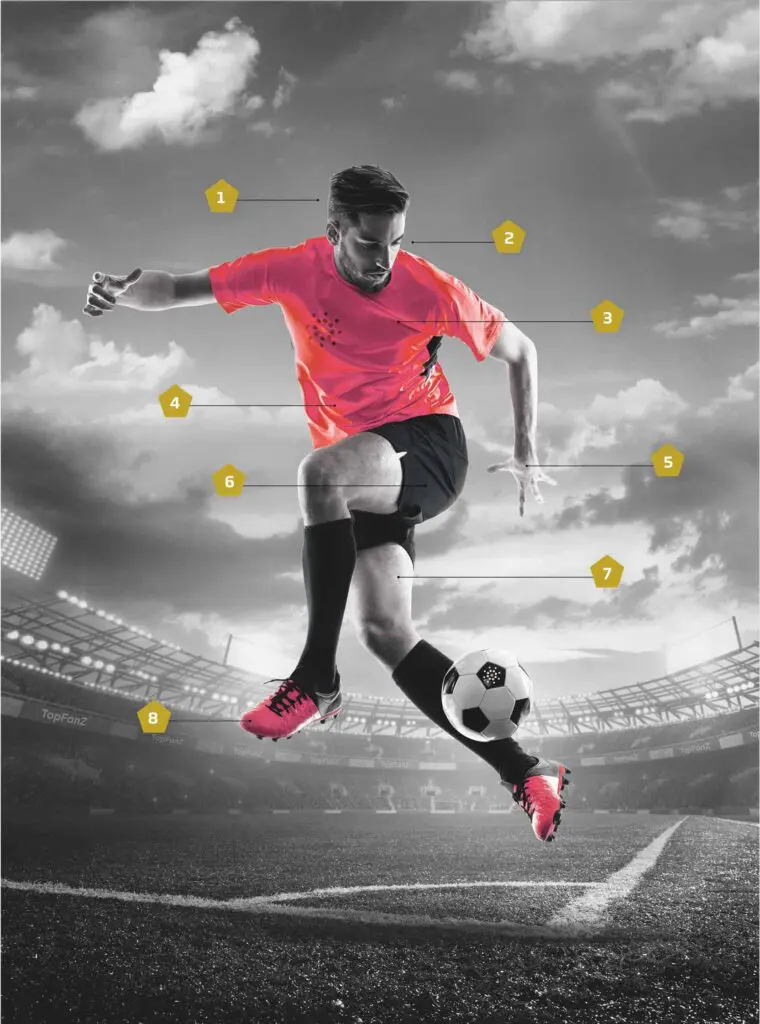 Spelinzicht: specialisten in voetbalmerchandising,
met veel marktkennis

Vista: partner die strategisch meedenkt

Clubliefde: voetballiefhebbers met een passie
voor fanbeleving

Ervaring: marktleider die weet wat werkt en mee is met de laatste trends

Polyvalentie: operationele totaaloplossing
(logistiek – aankoop – marketing)

Vinnigheid: dynamische en wendbare organisatie



Verrassende passeerbeweging: mooie designs en origineel marketingadvies, op maat van jouw club

Vlotte dribbel: persoonlijke aanpak en informele stijl Wil je nagaan of de betrokken scout zijn werk wel goed gedaan heeft? Dan komen we graag eens langs om je in de praktijk kennis te laten maken met Topfanz.