Our 10 colourful tips for a successful Black Friday
Black Friday originated in the US. In recent times, this phenomenon has also gained ground over here, but it was only last year that the football clubs jumped on the bandwagon. This immediately turned out to be a very lucrative idea, because the clubs that handled matters well, were able to generate a turnover equivalent to that of a couple of weeks or even a whole month on a single day. KV Mechelen recorded a day shipment that was 20 times higher than normal. That's why we would like to inspire you with ten useful tips for a successful Black Friday.
Perception ensures a successful Black Friday
Black Friday is more than simply offering discounts. It's about creating a unique experience.

Incorporate your club colours into the name
Club colours are sacred to loyal supporters. Do you want to improve the Black Friday experience? Why not try and come up with an alternative name based on the club colours? In Standard's case for example, you could call it a Red(s) Friday. Or a Purple Friday for RSC Anderlecht. A bit more daring? How about a Buffalo Friday for AA Gent?
Just like club colours, the matricule number also appeals to people's imagination. In the case of KV Oostende, that number is 31. That is why they try to attract their supporters by offering a 31% discount on Black Friday. KV Mechelen has number 25, which is why Black Friday does not last the usual 24 hours with them. It starts at 11 am, giving the Kakkers 25 hours to look for good deals…
N.B. To our colleagues at R Antwerp FC: this advice is unlikely to impress your supporters in your case 🙂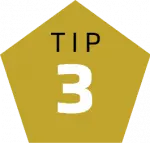 Refer to the founding year
The year 1924 was when Sint-Truiden's Canaries went in search of their first victory. A founding year can also inspire a campaign rich in experiences. What if STVV would let Black Friday start at 19h24 or would launch an interesting bargain at that very moment?
A successful Black Friday thanks to the web shop
In these turbulent coronavirus times, it is often unfeasible (read: unprofitable) to keep your fan shop open. Therefore, you should shift your attention to your online channels as much as possible.
If you don't have a web shop yet, or if it held low priority, then get to work on creating a fully functioning web shop. Everyone is getting used to the online alternatives. Surf on this cyber wave and (re)develop your web shop.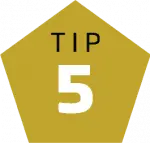 Attract customers through social media
Many fans are sitting at home and trying to keep in touch through social media. So use your club media channels to show those fans the way to your web shop. Using a compelling campaign, you can make your fans excited about Black Friday.

An exclusive auction every hour
Are you familiar with Topfanz' auction module? The idea is simple: announce in advance which exclusive items you are going to auction. Then make sure that your fans can keep an eye on the web shop to see at what time their favourite item will be auctioned off. That way, they are likely to browse through your web shop before and after the auction.
Classics for a successful Black Friday
A one-two with the central midfielder, a quick dash down the flank, a striker who scores a header at the goal post – every team can draw on a number of key players. In merchandising, too, there are set routines that invariably pay off and have proved their worth in the past.

Free shipping for a successful Black Friday
Does your supporter need a little push? Then why not make shipping free of charge? This will not come as a big surprise, as many web shops offer this service – sometimes only starting at a certain amount. But it helps to get the deal done.

Offer an additional gadget
Setting up a campaign offering discounts is always an appealing idea. But there's also a danger: fans may become so accustomed to your discounts that they consciously wait for the next round of discounts. Instead of promotional offers, it's sometimes wiser to give a little extra for the same price. An appealing and exclusive gadget will make Black Friday truly memorable.
Eye-catchers can help to drive people to your (online) shop. So offer some unique items on Black Friday that will only be available that day. This will bring in extra visitors. And while your fans are there, they might even make a few extra impulse buys.
In this bizarre year, you are probably stuck with a larger stock than usual. When we all ordered match shirts, scarves and other merchandising, it looked like the stadiums would be packed again a few months later. Now that no public is allowed (again), it's worth thinking about how you can get rid of your stock online.
Want to discuss your Black Friday campaign?
Feel free to book your video call with fan consultants Jo and Gilles